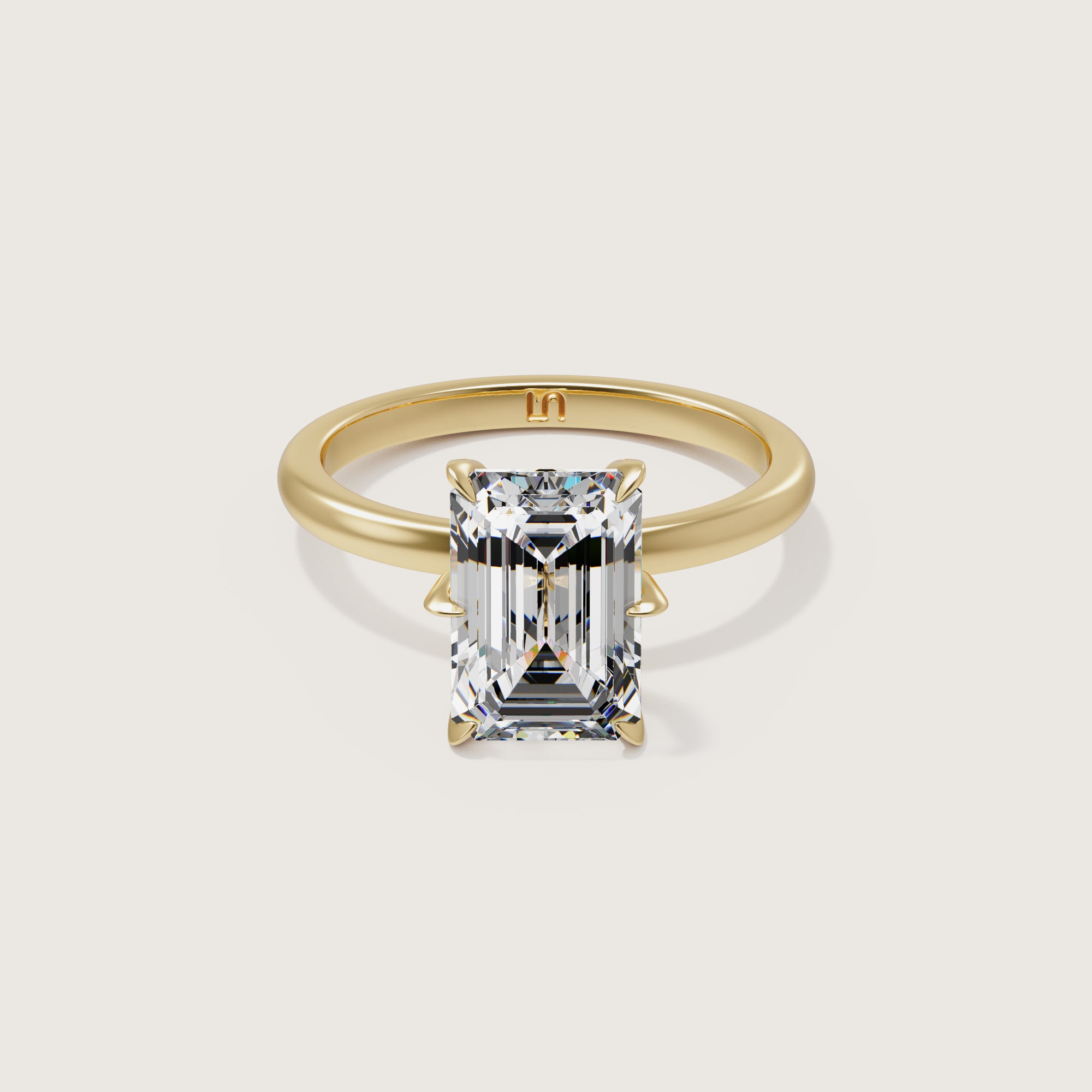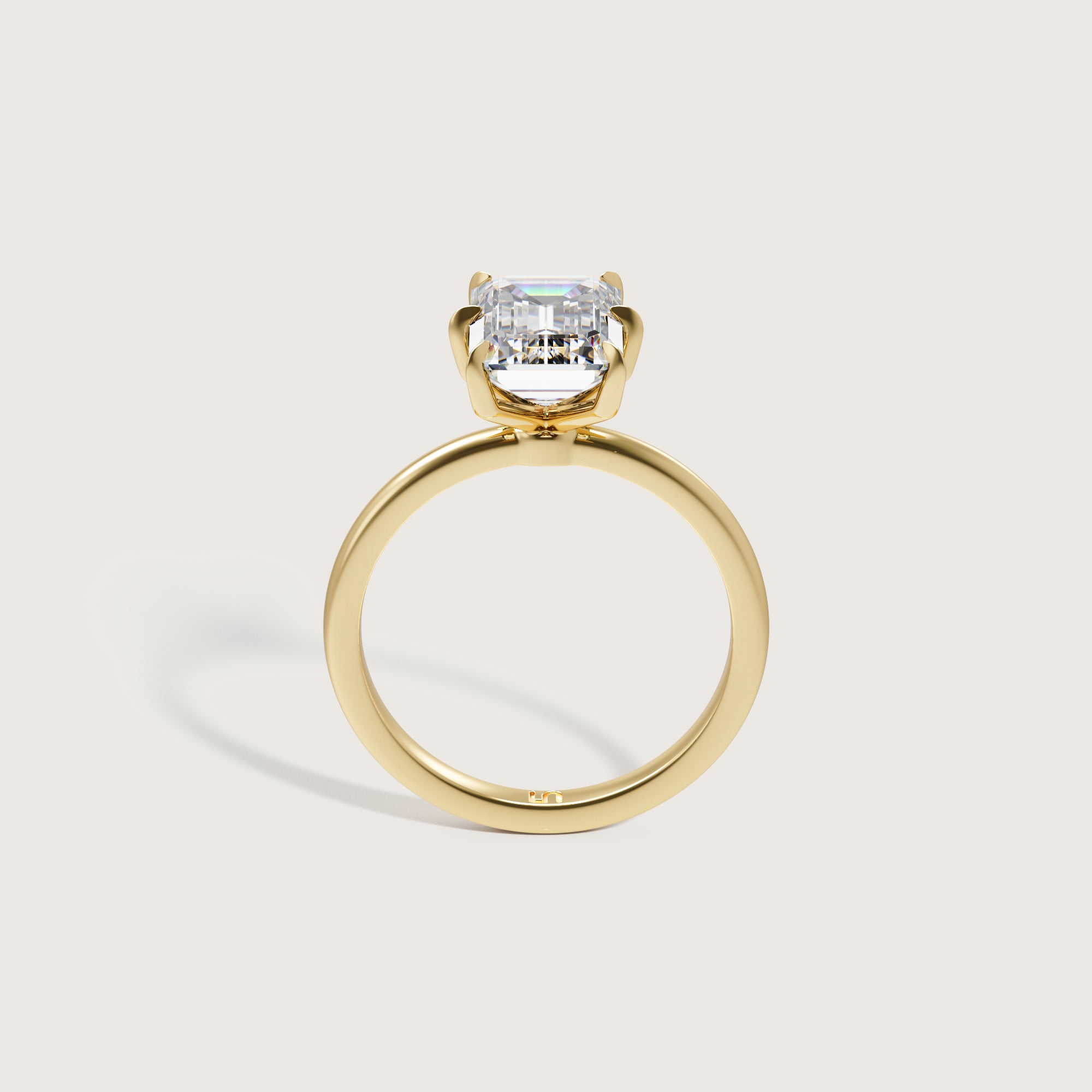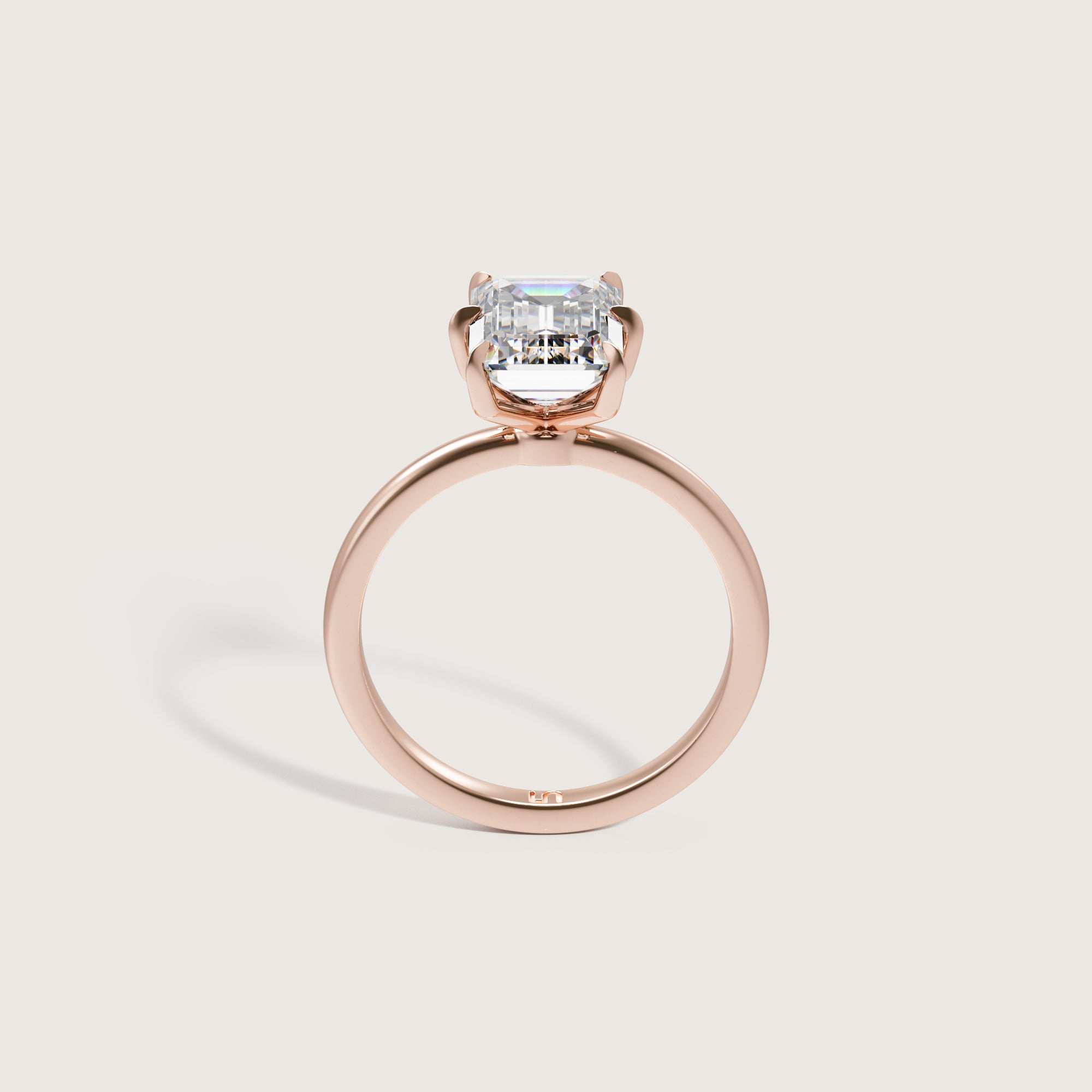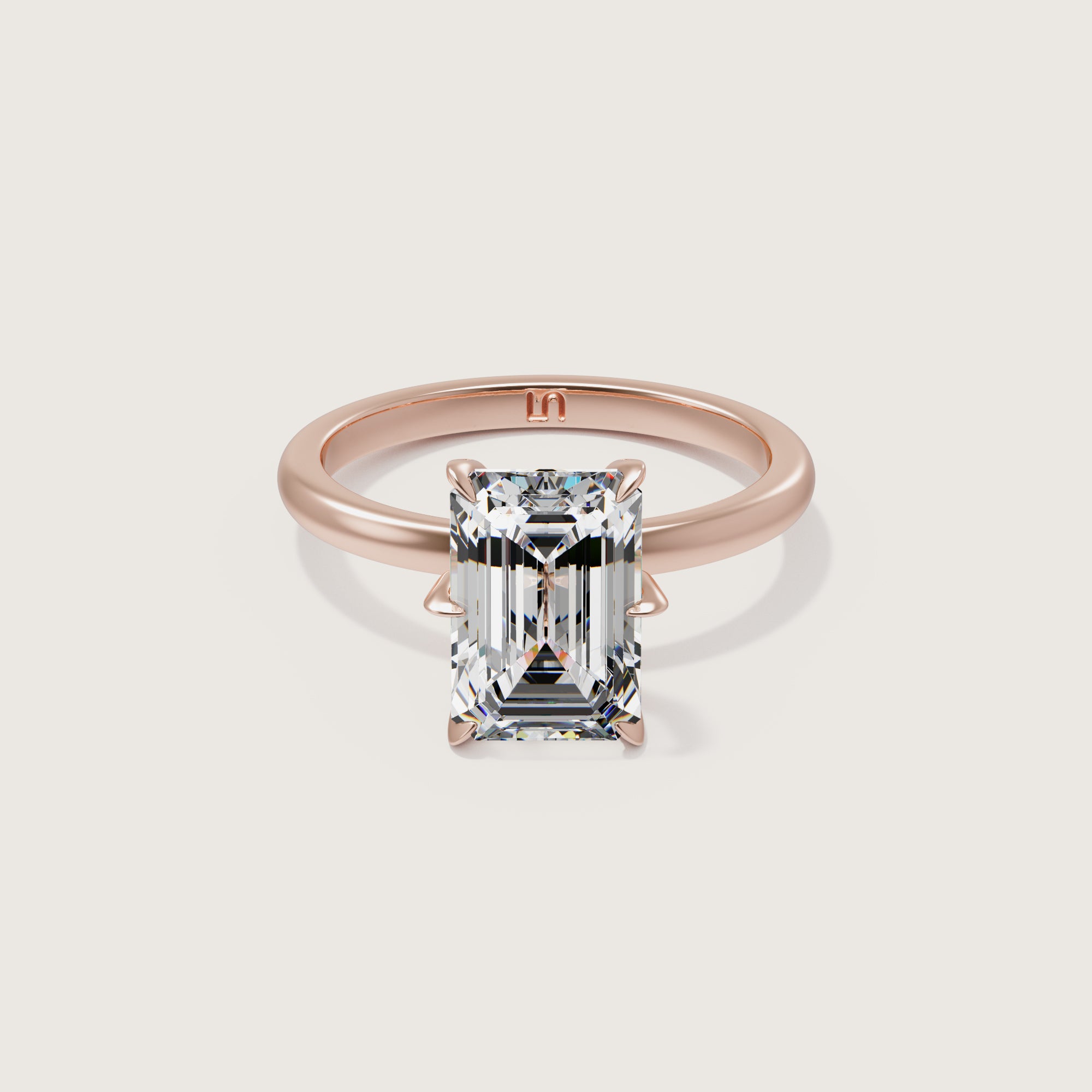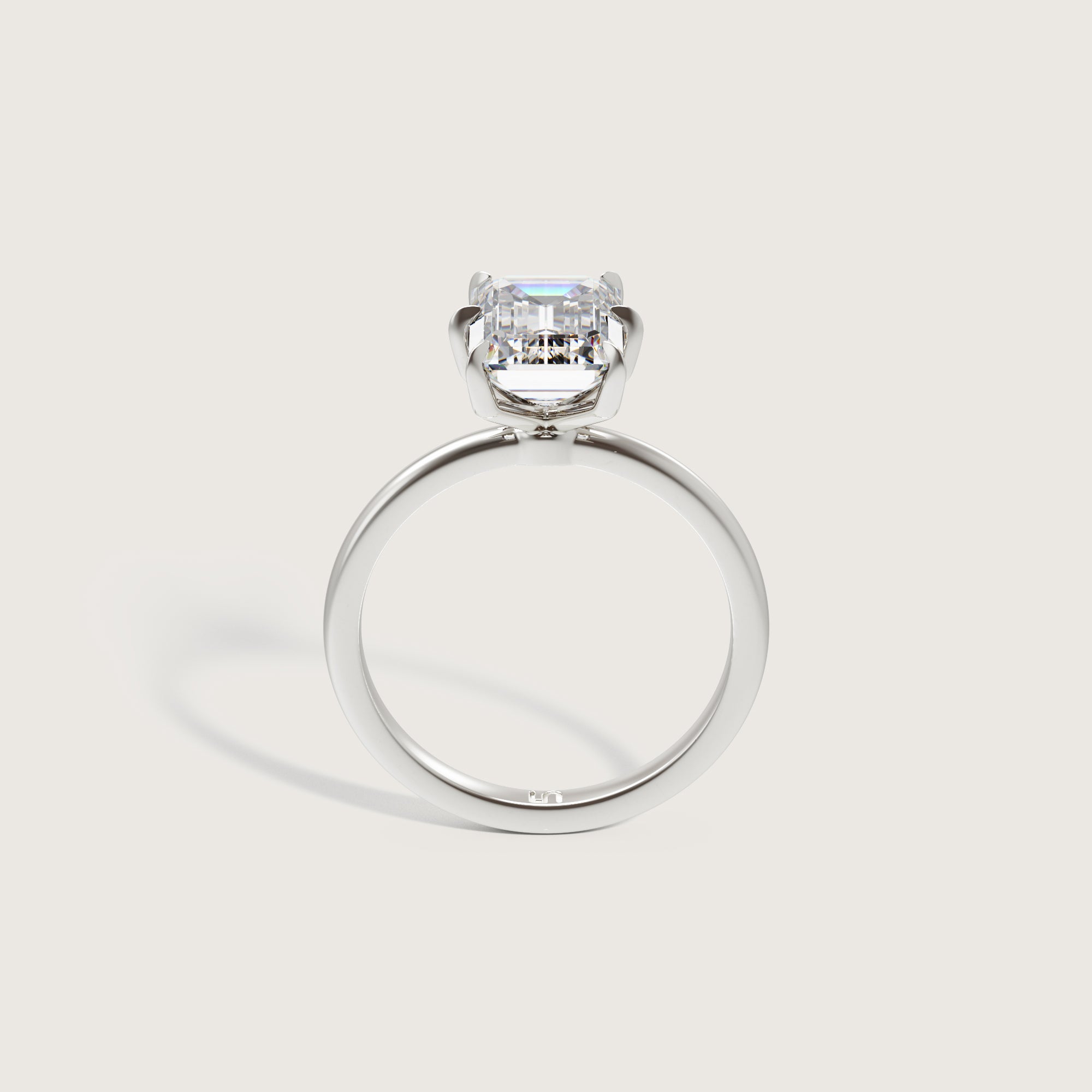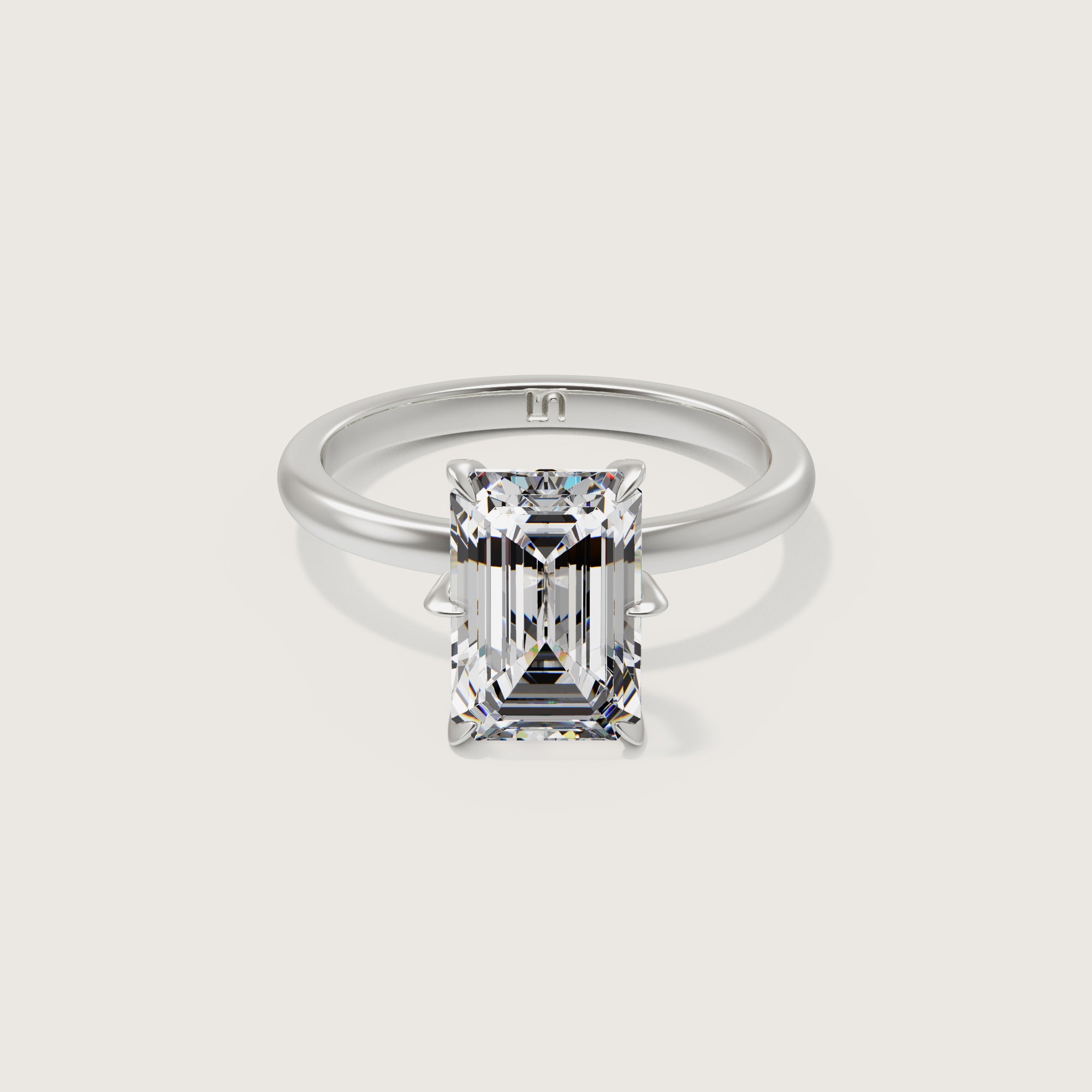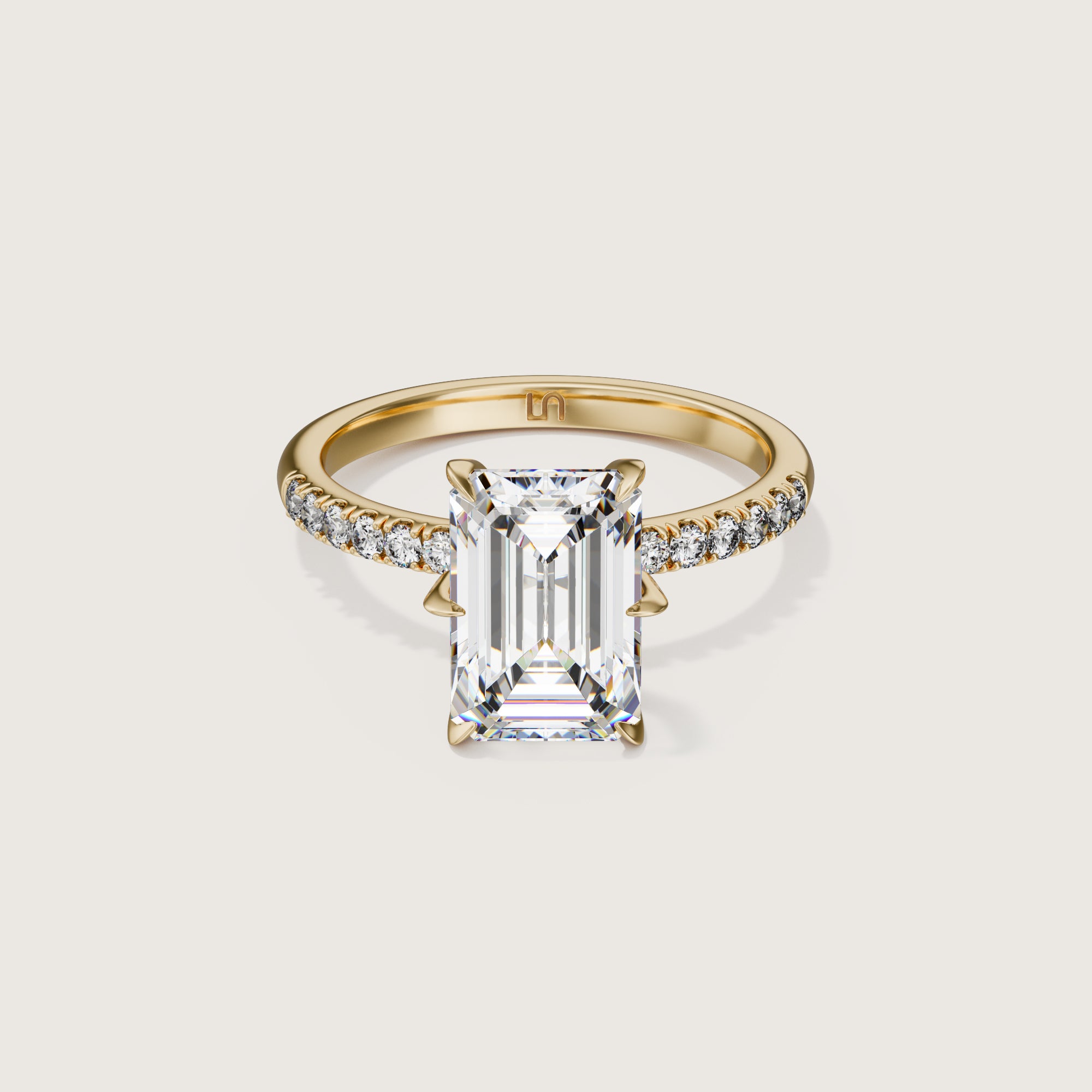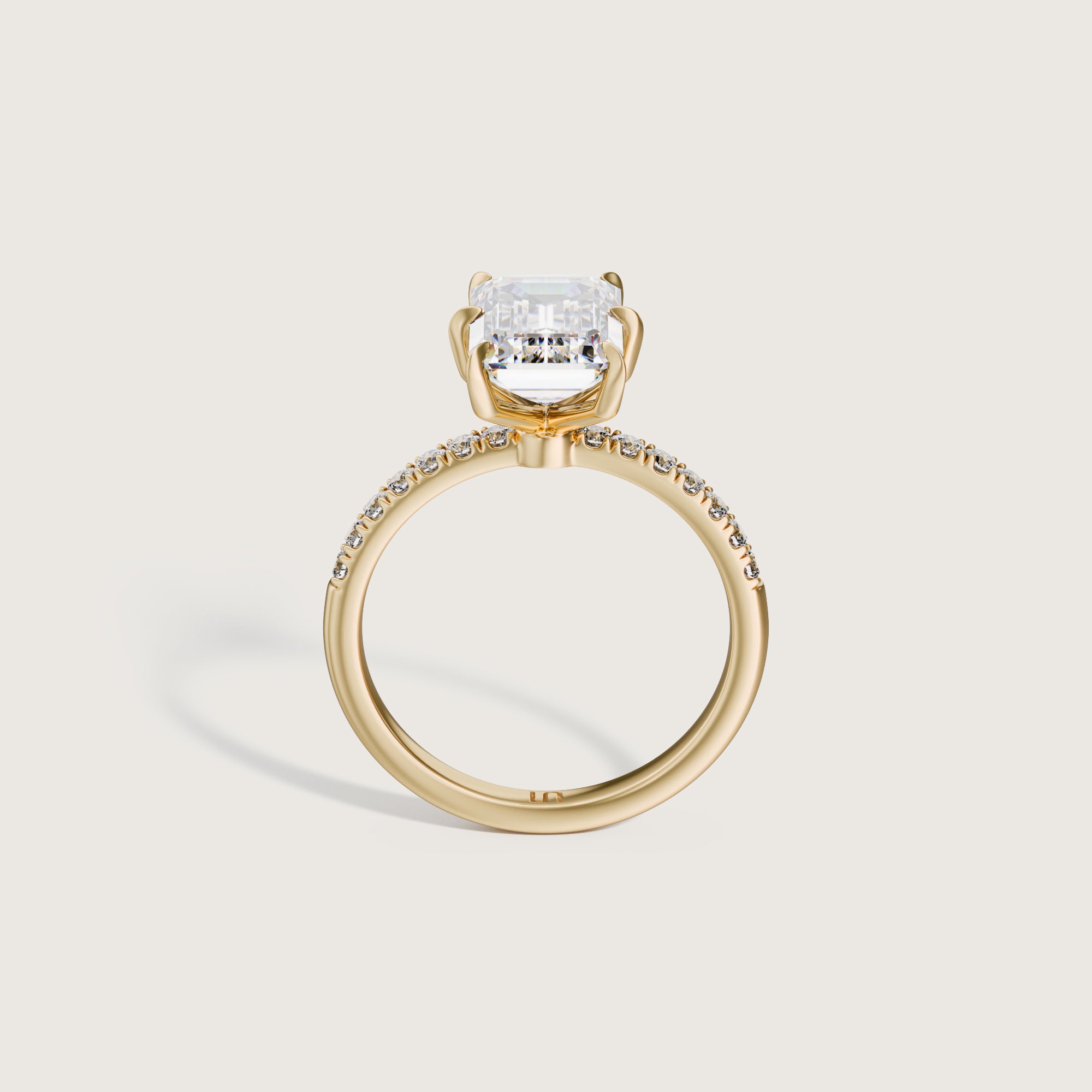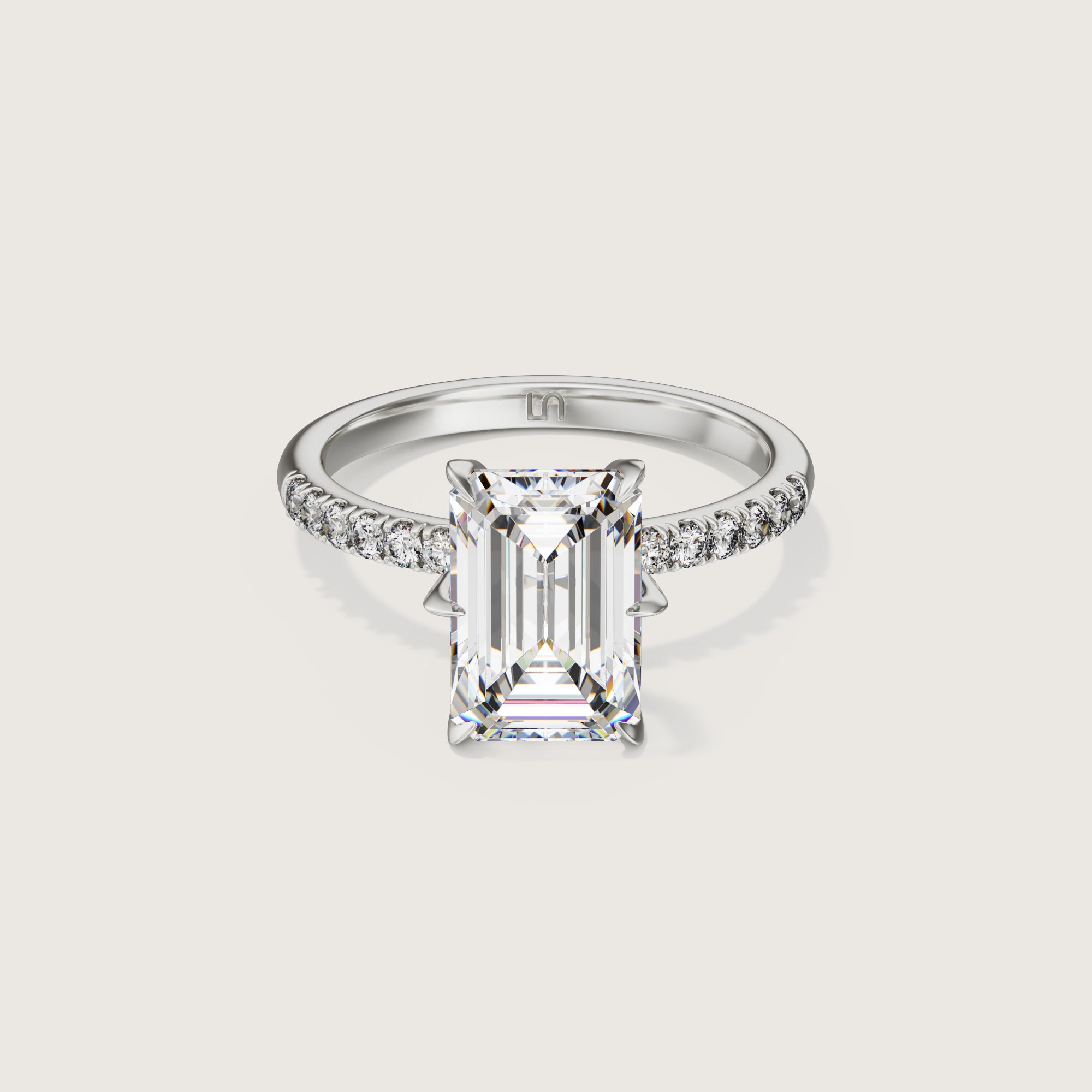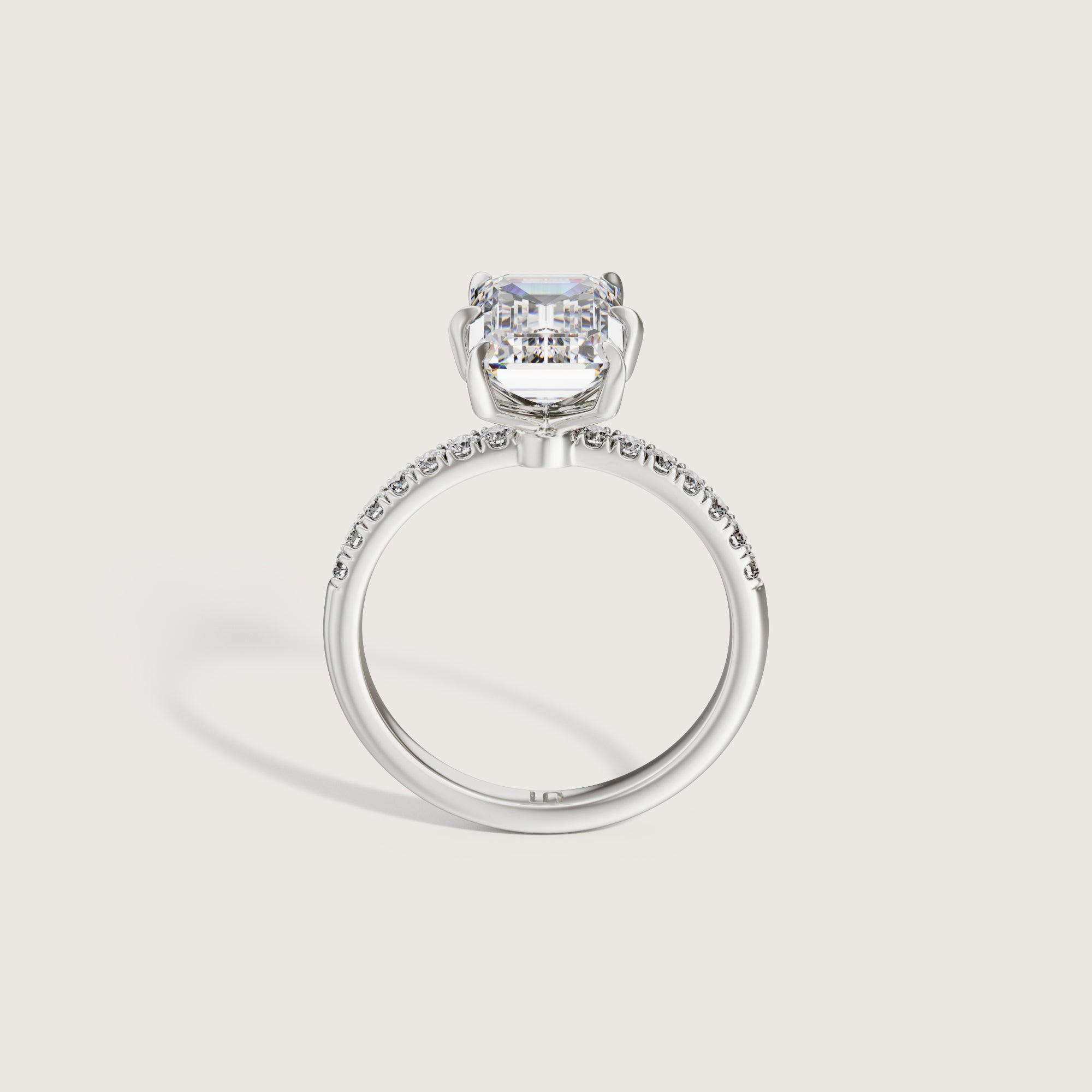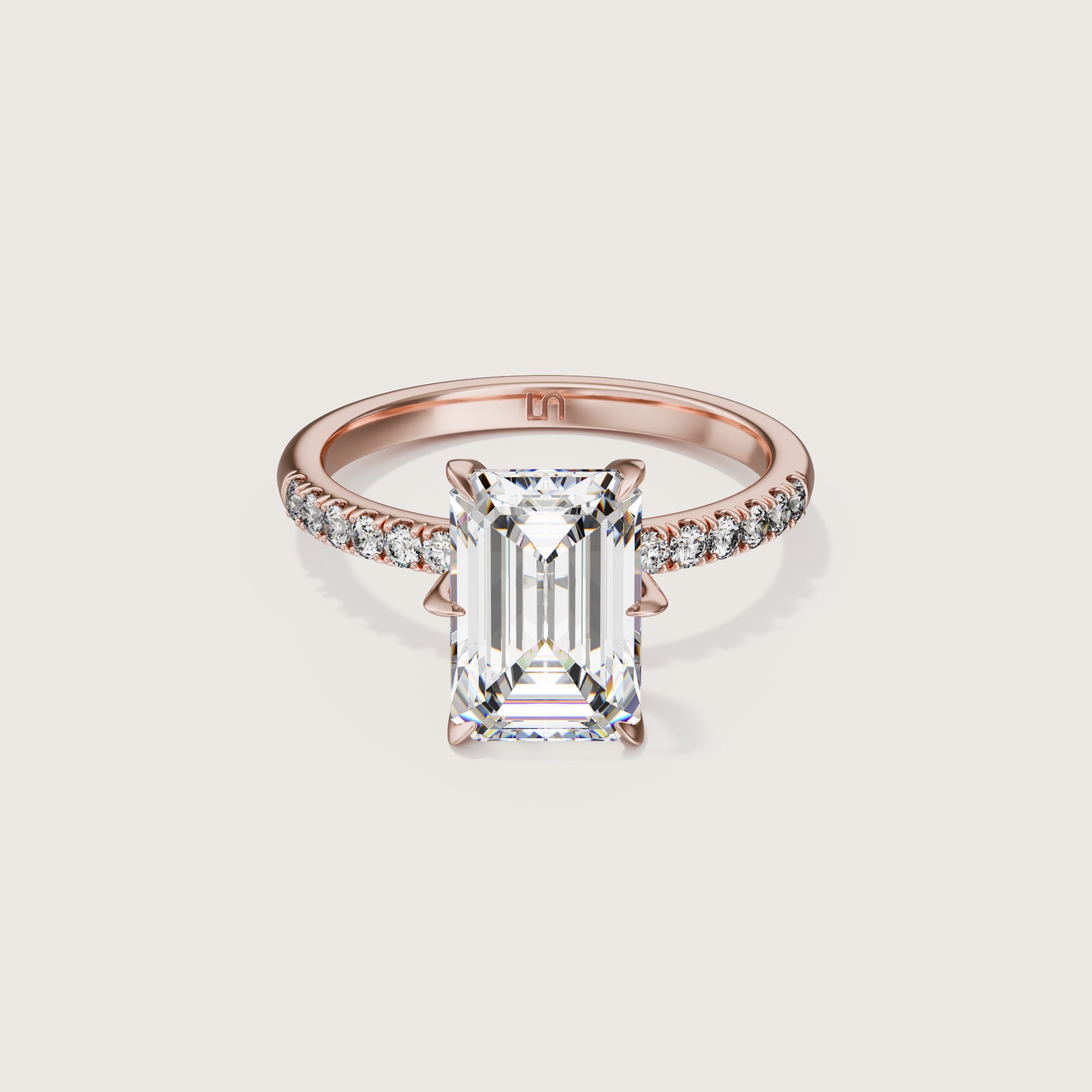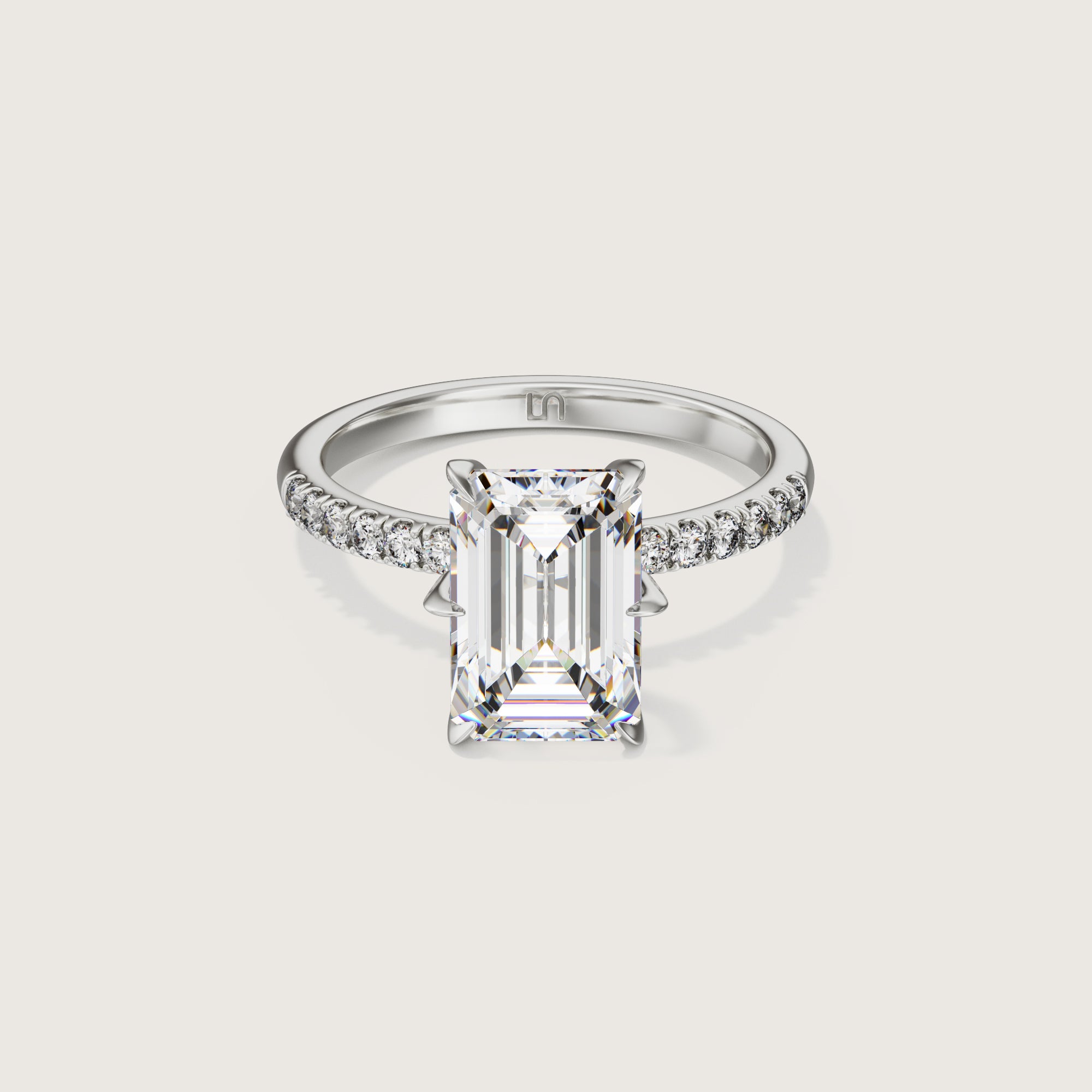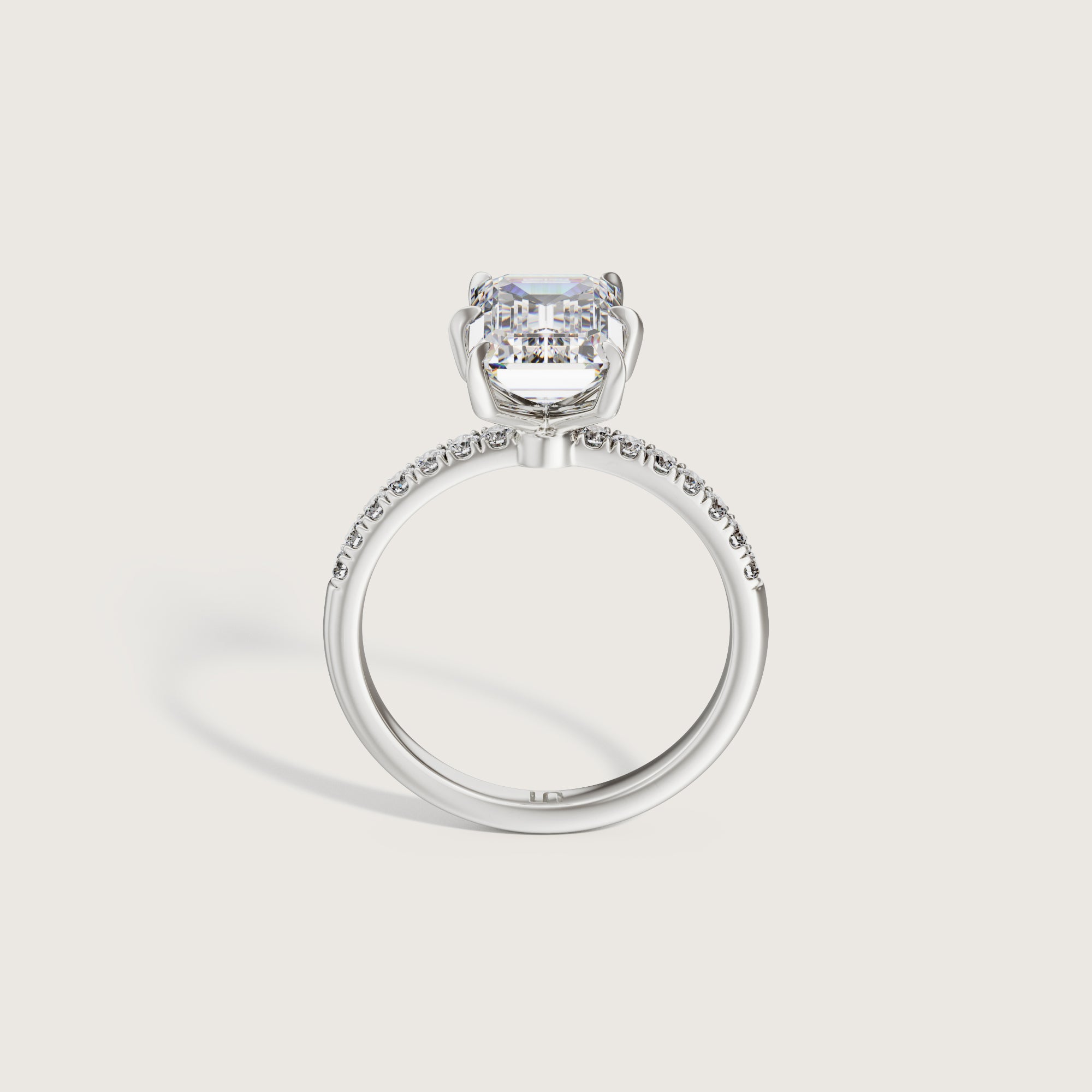 Icon Emerald Solitaire Ring
Description
Icon Emerald Solitaire Engagement Ring
Lindelli's Icon collection features the Icon Emerald Cut Solitaire Engagement Ring. The classic design of the Icon Emerald Cut Solitaire Engagement Ring creates a mesmerising display of your band's colour against the exquisite clarity of your crowning diamond. Dazzling sparkles of light gleam on the surface of the diamonds, exhibiting the superb craftsmanship behind each Icon Emerald Cut Solitaire Engagement Ring.
The timeless appeal of our opulent rings makes them fitting symbols of eternal love and commitment. Our Icon Emerald Cut Diamond Engagement Rings are designed to last many lifetimes as precious family heirlooms and traditions to be shared with each generation.
The list price applies exclusively to the featured ring. If you need help sourcing a unique and distinguished diamond online that matches your style and reflects your love, our team would be more than happy to help.
Explore our timeless collection of signature engagement rings today and pick the design of your dreams. Prefer to personalise your diamond for a unique edge? Get in touch with us, and our team of artisans will source the perfect diamond before bringing your dream to life.
Design Notes
Spectacular and glamorous, our exquisite Icon Emerald Cut Solitaire Engagement Ring personifies the elegance and poise of the modern woman who embraces her strength and unique beauty.
Lindelli's signature line of bespoke Emerald Cut Solitaire Engagement Rings is fully customisable to your liking, so you can craft a bespoke ring that fits your aesthetic. Choose your metal, choose your size, and our experienced artisans take care of the rest.
Diamond Pairing Process
Hand selected just for you. At Lindelli will work with you one on one to select the perfect diamond for special ring according to your budget and preferences. 
Not sure where to start? Simply contact us for expert advice, images or to make an appointment in person or virtually.
Lab Grown Diamonds
We proudly use lab-grown, consciously created diamonds. Offering exceptional value, you won't compromise on size or quality. Embrace a responsible choice with a shorter and transparent supply chain. Learn more about our diamonds here.
Icon Emerald Solitaire Ring
360 degree luxury
The Lindelli Way
Lindelli offers a 360 degree luxury experience to our customers. From customer service, to our signature packaging and exclusive design experience, our intention is to create an indelible and unsurpassed experience to cherish.
Unmatched access
Large Diamond Specialists
LINDELLI is dedicated to matching our customers with their ideal diamonds, specific to individual requests and preferences.

Experts in sourcing the best large diamonds, starting at 3 carats, G+ in colour and VS+ in clarity, we work with our clients on an exclusive one on one basis to bring their dream pieces to life.


All of our lab created diamonds are 100% real, not synthetic, and come with either a GIA or IGI Certificate.