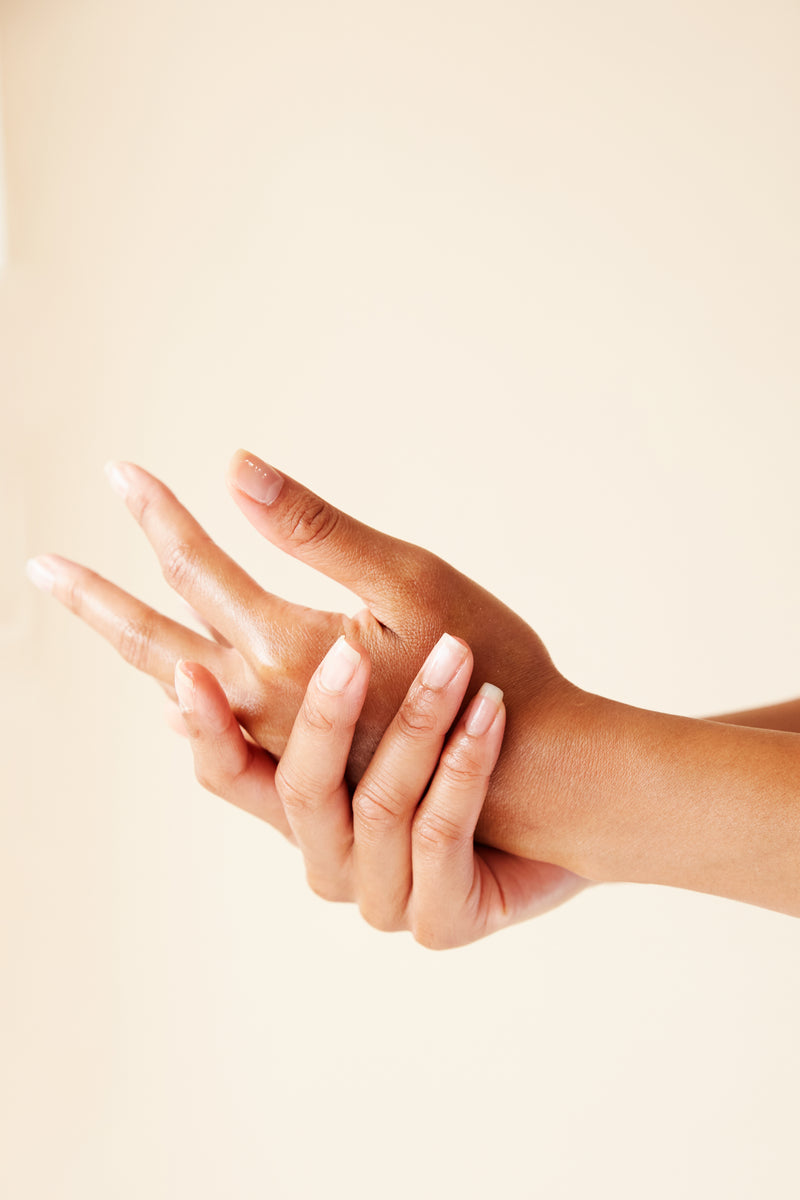 Helpful Ring Size Tips
When it comes to purchasing a ring, accurate measurements are important to ensure a comfortable and secure fit. Here are some additional tips to consider when measuring for a ring:
Use a flexible measuring tape or a piece of string to wrap around the base of the finger where the ring will sit. Make sure the tape or string is snug but not too tight.
Mark the point where the tape or string overlaps, and measure the length with a ruler in millimeters. This measurement will give you the circumference of the finger.
Use a ring size chart to determine the appropriate size based on the circumference measurement. Keep in mind that different countries may use different sizing standards, so make sure you are using the appropriate chart.
If you are in between sizes, it's generally best to choose the larger size for comfort, especially as our hands fluctuate in size depending on the weather. You can always have the ring resized later if needed.
If you are purchasing a ring as a surprise and don't know your partner's size, you can try measuring one of their existing rings using a ring sizer tool or printable ring sizer chart. Be sure to measure the inside diameter of the ring rather than the circumference of the finger.
If you have any doubts or questions regarding your measurements or sizing, feel free to reach out to us here.
LINDELLI offers free resizing for peace of mind.